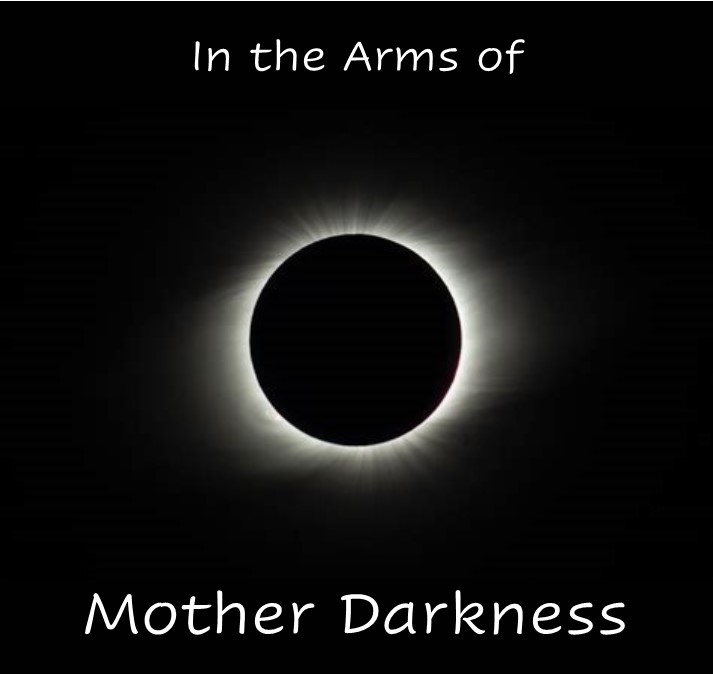 "Sitting in the arms of Mother Darkness was the safest place I can recall and it was only from this place that I found true light." HT – Artist and Shamanic Practitioner
"I'm very happy… Mother Darkness has been with me afterwards when I've given healing to others, and my work is stronger than before" WG – Healing Practitioner.
"I gradually went deeper into myself… a change occurred that opened me more." RB – Entrepreneur
"… this turned out to be an unimaginably powerful experience that I really would not want to be without". ME – Mother
"I was naturally drawn inwards and felt a deep inner silence." HM – Teacher
Fuller participant experiences can be seen on the testimonials page here.
In darkness I can see more clearly
This 7 day retreat offers a unique journey to meet the teaching and healing spirit of darkness with her illuminating qualities.
Most of the time you will be in complete darkness and may find there a very special journey inwards.
Each person will go through their unique experience during this work. Most participants report deep, long-lasting positive transformations.
Three helpers guide with a series of activities designed to deepen experiences and encourage meaningful immersion while you explore the landscape of darkness.
How to apply
Please apply only if you feel you can embrace the mystery of the unknown and bring with you courage, determination and commitment. By gently falling into the arms of Mother Darkness, you can feel her compassionate healing energies.
Write a letter about yourself and why you feel you may be right for this work. The letter should be well-considered, around one page in length and presented in PDF format.
Complete the APPLICATION FORM and attach your letter to it.
We will use the email address on your form to contact you, please check that it is filled out correctly.