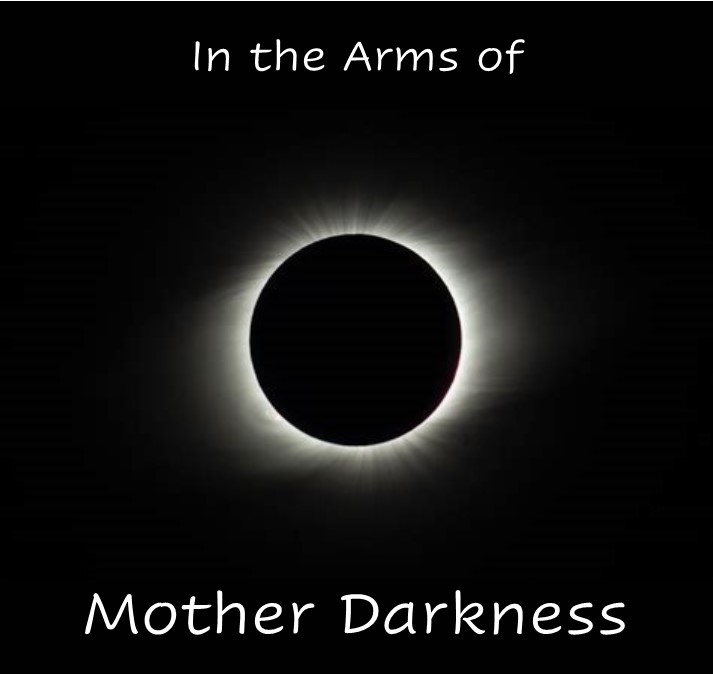 "Sitting in the arms of Mother Darkness was the safest place I can recall and it was only from this place that I found true light." HT – Artist and Shamanic Practitioner
"I'm very happy… Mother Darkness has been with me afterwards when I've given healing to others, and my work is stronger than before" WG – Healing Practitioner.
"I gradually went deeper into myself… a change occurred that opened me more." RB – Entrepreneur
In darkness I can see more clearly
From street lights to headlights to night-lit shop fronts, most people now find it very difficult to meaningfully experience darkness, many have forgotten the illuminating qualities she offers. This course takes steps towards remembering the exquisite and powerful healing energy of Mother Darkness.
After some preparation work, you enter complete darkness day and night. It is impossible to properly describe this experience, because each person will find it unique, but it can be said the work brings a very special journey inwards and participants report dramatic changes in their world after arriving back into the light.
Three helpers give guidance and seek balance between helping you navigate in the dark while avoiding interfering with your experiences. A structured program of events can provide different ventures and help you through some aspects of the work.
Participants typically report deep inner work takes place for them and effects are multi-layered. It is also possible to understand that vision is not the only way of seeing.
More participant experiences can be seen on the testimonials page here.